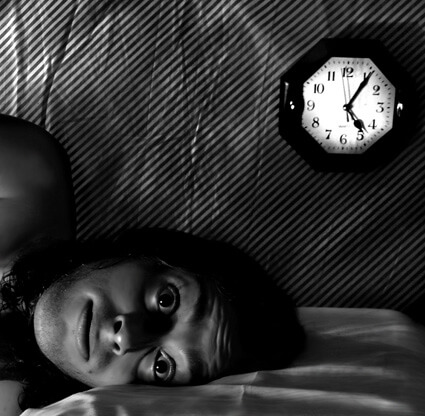 Sleep Hygiene and You
One of my favorite little bits of science-speak or expert lingo in the CP (chronic pain) arena is sleep hygiene .
Bwaa!
As if. As if it's just a question of you getting clean enough. Like, "take a bath! you'll sleep just fine." And yes, I know that's not what they're really talking about when they use the word "hygiene" in this context. They mean the practices and procedures and routines you adopt around sleep.
Still. Bwaa, I say. Like it's my fault I can't sleep more than four hours straight. Like it's something I did wrong when I hurt so badly that I can't even get to sleep in the first damned place. Like it's as easy as brushing your teeth or using the proper wiping technique after going number two. Whatever, experts.
The way I see it, we've got three options, basically, when the sleep has left the building . . .
Door Number One …
Suffer. Lie there and suffer. Not appealing.
Door Number Two …
Ambien. Hey, been there, swallowed that. Still do, from time to time, when it's really bad or when I have a major event the next day and just have to get a good night's sleep. Still, I try to keep this one as a last-ditch effort. It is a controlled substance, so people look at me funny at the pharmacy when I go pick it up on my third refill. (You know the look I'm talking about.)
(By the way, I tried that other one – Lunesta – about five years ago. It was awesome — until I realized that the horrid taste in my mouth was not something I'd accidentally gotten a lick of but the Lunesta itself and it lasted all. Damned. Day. Nothing would make it stop.)
Door Number Three …
Alternative therapies. And here's one aspect of CP management where I'm a huge believer in the alternative stuff. (Long-time readers know I'm extremely skeptical and at times highly critical of all the hype and puffery surrounding alt-therapies for CP conditions. But that's another post. Or four.)
But when it comes to sleep? Alternative rocks. (Hee. I made a pun.) Especially bangin': yoga and ayurveda, the twin components of Indian health management that have been around for centuries.
Yoga Your Way to Dreamland
The kind of yoga I'd recommend for sleep improvement is not the "Steve Ross on Oxygen"/fast-paced flow routine you might associate with a lot of Western approaches to yoga. Rather, this kind of yoga is gentle, restorative and way easier on the joints.
As with any yoga, however (well, heck, really this applies to any exercise at all but especially with yoga) you'll want to check with your doc first, if you've never done it before, and you really want to start any kind of yoga program under the guidance of a trained teacher. If you can't manage a live person in the same room with you, correcting your form, and keeping you from hurting yourself — yes, it is possible — then at the very least, a competently-made DVD or video where such a person demonstrates proper form is highly recommended.
That said, a few poses that I find really helpful are "Legs Up the Wall" and a little number I like to call "Reclining Bound Angle With a Boatload of Props."
Legs Up the Wall
Just exactly what it sounds like. Getting into position can be tricky, so scout around your house for the best location. Personally, I like to do this on one side of a doorway or open archway. You'll need a sturdy wall and enough space in front of the wall to accommodate your upper body in a prone position.
Sit on the floor, and scoot your butt right next to the wall. Very gently, lie down on your side, and curl your legs up to your chest as you roll over on your back — nice and easy. Then as much as you can without straining (that part is important), straighten your legs up the wall. Lie there and breathe for a few minutes. To come out, reverse the roll: bring your knees to your chest, roll to your side, and gently push yourself up.
The doorway variation I like to use: I angle my butt so it's right against the right side of the door jamb and put my right leg up the wall, and the left leg I extend straight through the doorway. That adds a nice stretch to the front of the left hip and thigh. To work the other side, shift to the left side of the doorway (or the other side of the door, if that's easier — either one works).
Now, a few notes. This is not a contest to see how straight you can make your legs. It's about taking the pressure off your hips and lower extremities, and gently stretching out your back, the sacroiliac area, and the hamstrings.
You can also use a bolster to support your back as shown in the photo on this page.
Reclining Bound Angle With Boatload of Props
This one you can do anywhere you've got a patch of floor big enough to lie down on. I recommend a soft padded surface, so if you've got a mat, carpet, thick rug, comforter you don't mind throwing on the floor, whatever – use it. Spread it out. You'll also need the following (OK, perhaps "need" is a tad strong – you don't actually need these things, but, boy howdy do they help):
Lightweight sandbag for eyes
Bolster (or thick blanket or large towel folded in half, then rolled up into cylindrical shape)
Two thick pillows – preferably foam
Another warm, soft blanket (this one to drape over yourself)
Rather than talk you into this one myself, I figure you'd appreciate the experts' take on it. Get step-by-step instructions here from Yoga Journal, then add the bolster (lean back against it, resting vertically along your spine), the sandbag on your eyes, and the blanket over your body.
Ayurveda for Better Sleep
Yoga Journal has a pretty decent introductory article on Ayurveda and sleep disturbance here. I wouldn't personally go for the clarified butter massage but you can achieve a much less messy result with any kind of warmed-up massage oil.
It might seem like an odd approach — different treatments for waking up before or after 2 AM? Vata? Pitta? What? — but our philosophy here at the Diaries is "try it all, keep what works." Honestly, this stuff? Works. It's a keeper, in my book. As always, your mileage may vary. Obviously, check with your doctor if you have any sensitivities or food allergies before trying ingesting or rubbing any new substance on your body.
Read On!
And if you're in the mood to read more on this subject, check out my earlier Diaries posts, "To Sleep, Perchance to Lose Weight? Awesome " and "More on Sleep and Chronic Pain" (the latter has links to posts at other sites about the relationship between sleep and CP).
Also, check out the cool Zemanta round-up of related articles below:
Technorati Tags: sleep and chronic pain, yoga and sleep, ayurveda, ayurvedic cures for insomnia, insomnia and chronic pain