Watch this video, if you can.
Warning: MAJOR trigger warnings for rage, high blood pressure, and accompanying symptoms due to medical personnel assuming ER patients who ask for medication for pain are criminal drug-seekers and addicts. (In short, your average visit to a new doctor or pharmacist.)
EDITED TO ADD LINK: Some folks are reporting difficulty seeing the embedded video – if you're having trouble, try this direct link.
A friend of mine sent it to me earlier today and asked me to watch to the end. I couldn't do it. Fifteen seconds into the actual "song" portion of this … "parody" (PLEASE, give me a break) my heart rate skyrocketed, my chest tightened, my stomach started doing the flippy-floppy thing that always happens when I have a high blood pressure episode – I couldn't finish watching.
If I had, I'd have seen this: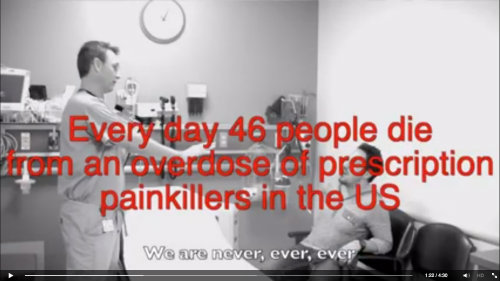 You know what else kills over 40 people every day in the US? Car accidents (actually, on average 100 per day). I don't see DMV officials being urged to mock driver's license applicants and view them as criminals until proven otherwise.
Or this …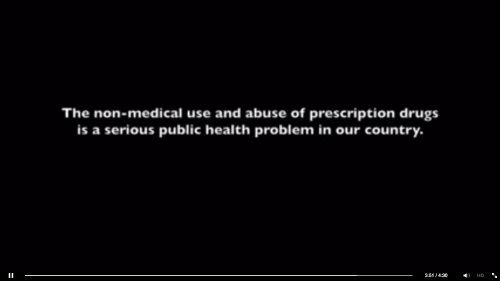 You know what else is a serious public health problem in our country? The under- and non-treatment of chronic pain, which is only getting worse thanks to the "abuse panic" and the "war on drugs", with over 100 million Americans coping with chronic pain every. single. day.
And then there's this …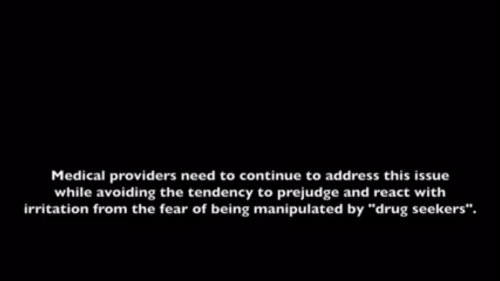 Finally. Something we agree on.
And then …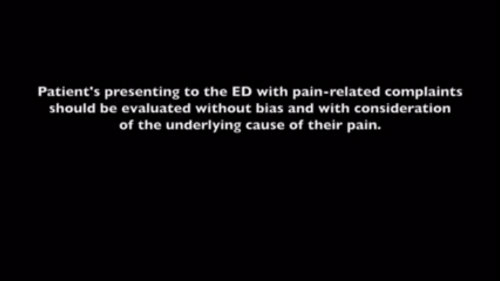 [sic], but yes, YES. We agree: YOU SHOULD DO YOUR JOB WHEN YOU'RE ACTUALLY AT WORK. That's a solid idea.
Oh but then …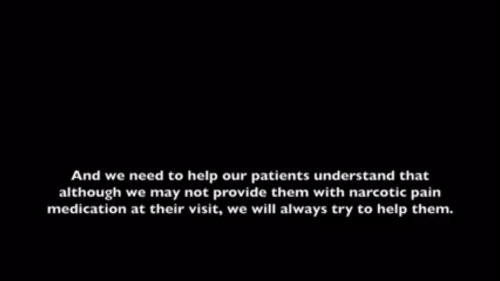 "Help them"? Help them how, exactly? By creating awesome parody videos using Taylor Swift* songs to mock them mercilessly and make it super-clear to all what you REALLY think of your patients?
Get ready for the kicker, Dolls ….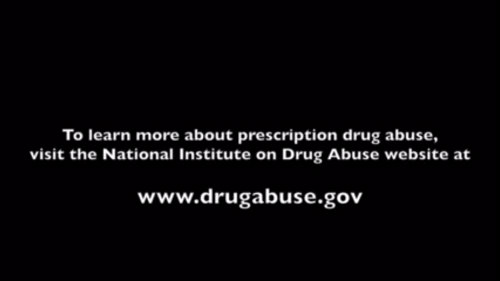 That's right. I could be wrong here, but it sure looks to me as if this video was sponsored by our government . With our tax dollars .
I am livid. I'm so livid, in fact, that the capacity for rational thought is eluding me at the moment. Except for this one thing, and this is what brought me here after months of not posting any new blog posts here:
This demands a response.
I'll write the lyrics. But someone else is gonna have to do the heavy lifting with the video-taping and the production aspect.
Any takers? Let me know. I'm completely serious, and I'm not letting this go. And neither should you. This shit's just gotta stop.
They may present this video as a "funny" "parody" (PLEASE!) but every single one of you out there who's lived with chronic pain and whose treatment plan includes prescription medication – y'all KNOW this isn't a parody at all. This is REALITY. It's the reality we face every time we go to the doctor or the pharmacist.
And I, for one, am tired of grinning and bearing it. I'm tired of being quiet out of fear that I, too, will be branded "drug-seeking." I'm fed up, and I am done. I AM DONE.
If you're done, too, share this post far and wide. And if you belong to, or head up, an organization that can help make this response better, so that we can get the real story out there, PLEASE CONTACT ME.
* – just saw this in my Facebook feed. Wonder how Taylor feels about her song being used to further the agenda of people who've begun denying pain meds even to cancer patients given her own mother's recent diagnosis?