Note: This is a guest post for Euston Arch by Dr. Lynn Webster.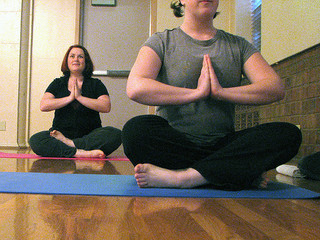 Chronic pain is a life-altering condition, affecting every aspect of a patient's daily routine. Its invasive nature makes adapting to life with the condition difficult for pain sufferers.
However, adjusting your lifestyle can help you find more relief and improved quality of life. After years of working with chronic pain patients in my practice, I've noticed that helping them make small, positive changes to their lifestyles has increased the efficacy of their treatment processes immensely.
To give you a better idea of how you can take back control of your life with chronic pain, I've compiled a list of the lifestyle changes I suggest to my patients. Taking time to evaluate your current lifestyle and implement each of the following changes in your daily routine will help you develop a solid base for battling your condition.
Get Moving
Developing and sticking to a comfortable and consistent exercise routine will help you build the healthy body and mind needed to fight your condition. Talk to your doctor about your current activity level and source(s) of pain to come up with a plan that is both safe and effective.
Reach Out
It's not always comfortable to ask for help, but support is of key importance to chronic pain sufferers. Whether you need help with a task that has become difficult with your pain or could simply use a good listener, reaching out to trusted family and friends during your times of need will help you move through the pain.
Study Up
Knowing and understanding both the source and treatment options for your condition will help you play a more active role in your treatment process. Looking to reliable online sources and speaking with your physician on a regular basis will help you stay informed and aware of what your body needs for relief.
Listen to Your Doctor
Sticking to the therapy and medication schedules given to you by your physician is of utmost importance in finding optimal success throughout the treatment process. Stay on top of your schedules by keeping printed copies in a highly visible area (i.e. your mirror or fridge). This will give you the reminder you need until your treatment steps become routine.
Take Time for R&R
With all of the "should-dos" on your list, it can be hard to stop and take a moment to unwind. Whether relaxing means reading a book in a quiet place or spending time with loved ones, taking more time to do what you enjoy will not only distract you from the pain, but give your body necessary rest as well.
Treat Your Body Right
Eliminating the bad and replacing it with good can do wonders for an individual's overall well-being. Avoiding or cutting back on substances like alcohol, tobacco and junk food and replacing them with beneficial choices like water and nutrient rich meals and snacks will help you boost your mood and offset the effects of chronic pain.
I hope that these tips will help you find optimal success in your treatment process and wish you the best of luck in your journey to chronic pain relief.
About Lynn Webster, MD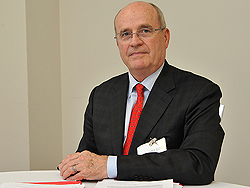 Dr. Webster is Medical Director of CRI Lifetree and current president of the Academy of Pain Medicine. He has conducted or participated in over 200 clinical studies over the course of his career as a pain physician and researcher. His research work centers on the development of safer and more effective therapies for chronic pain and addiction prevention. He is best known for developing the widely used Opioid Risk Tool (ORT) and for his public campaign to reduce overdose deaths from prescription medications. You can find more information on Dr. Webster by viewing his Health Grades profile.
Photo credit: jessica wilson {jek in the box} via photopin cc (top photo)